Lost at Sea SOLD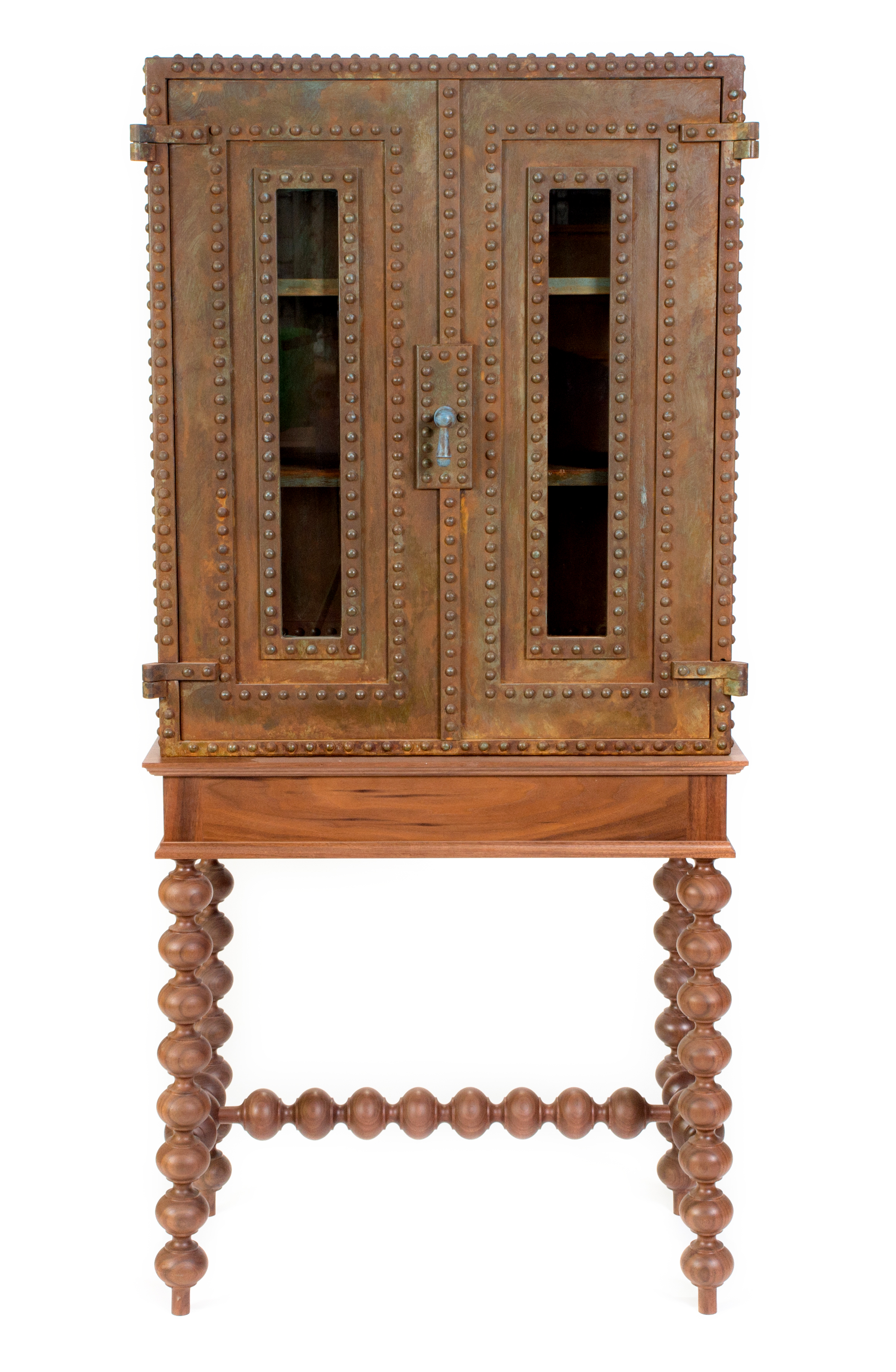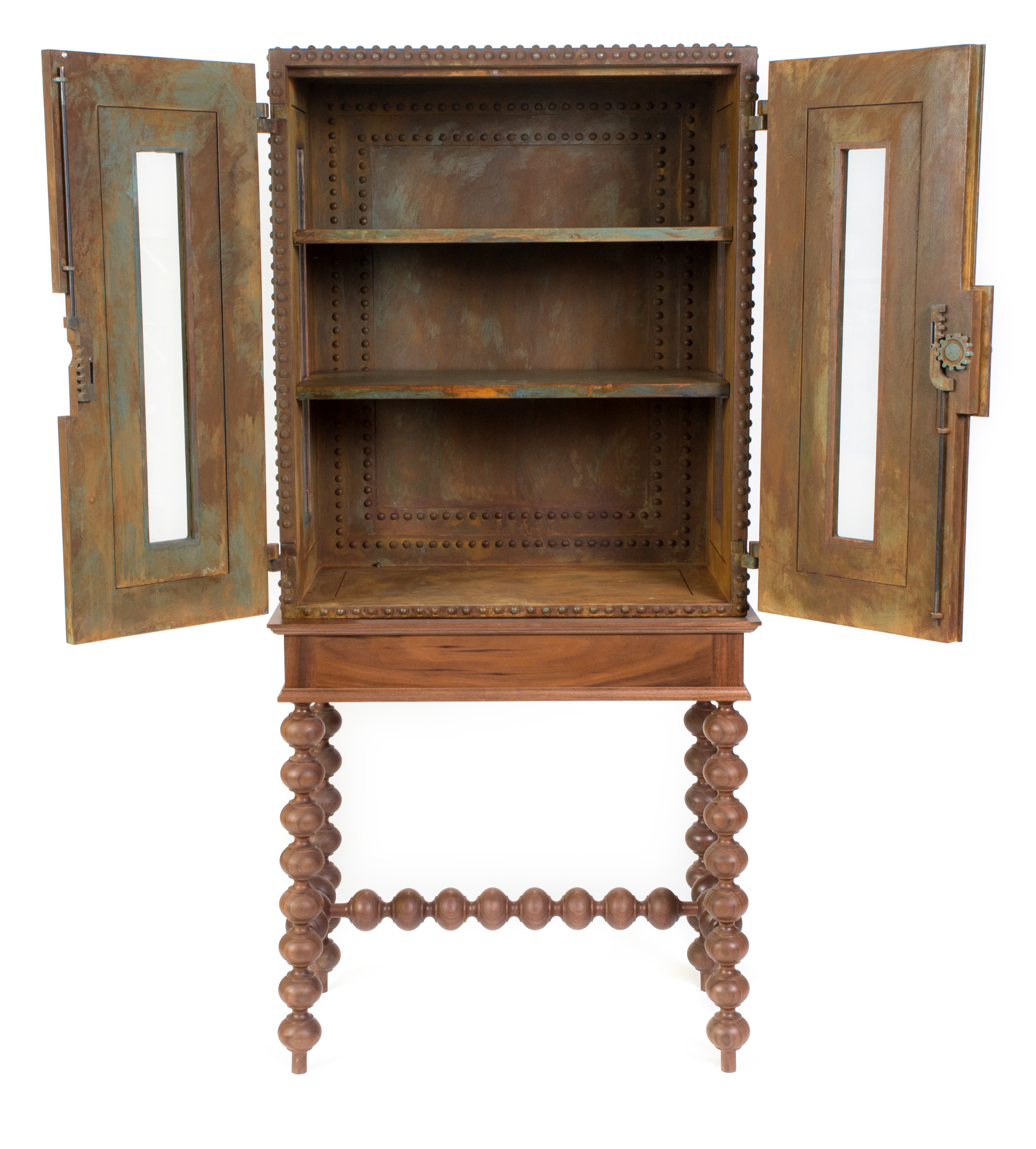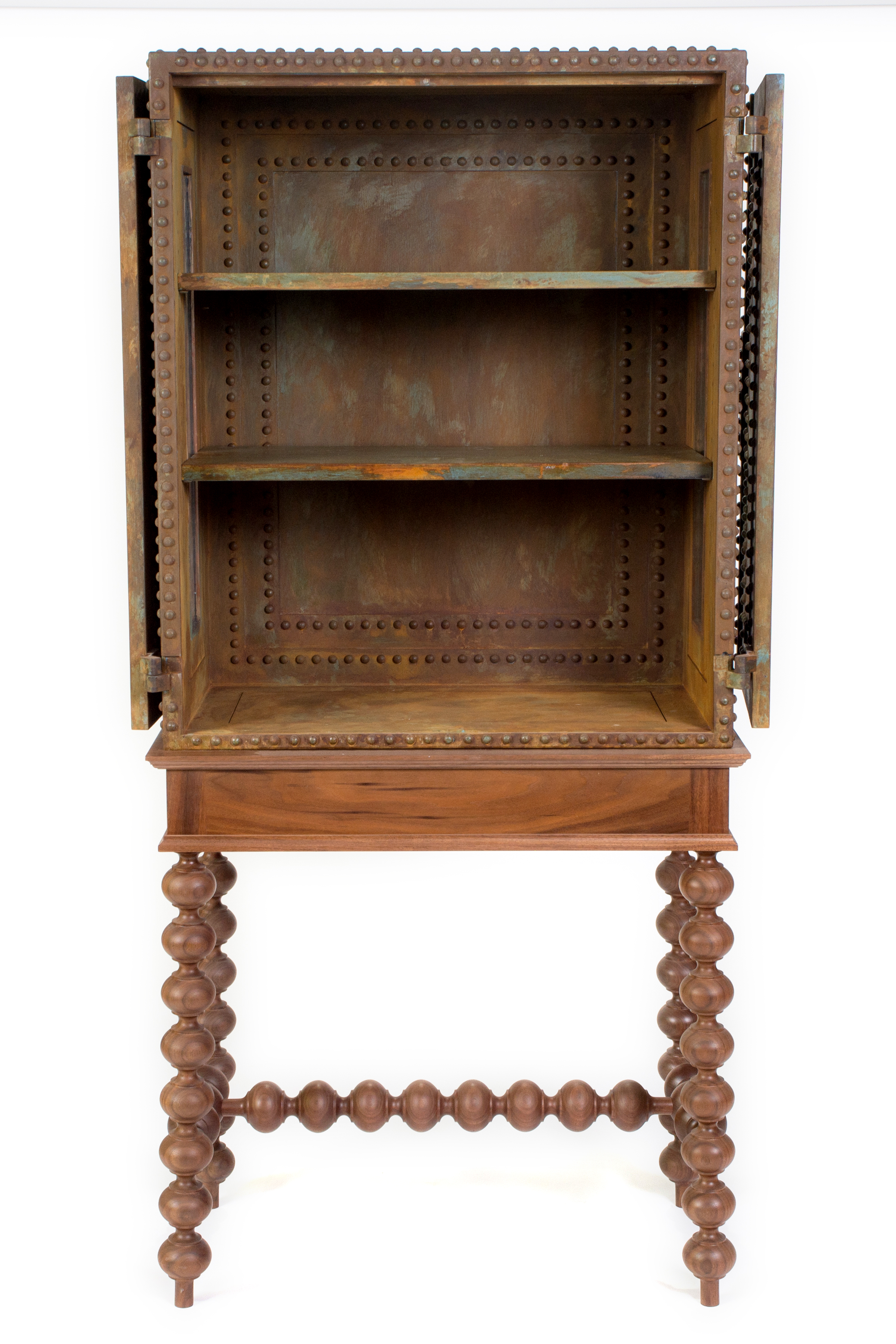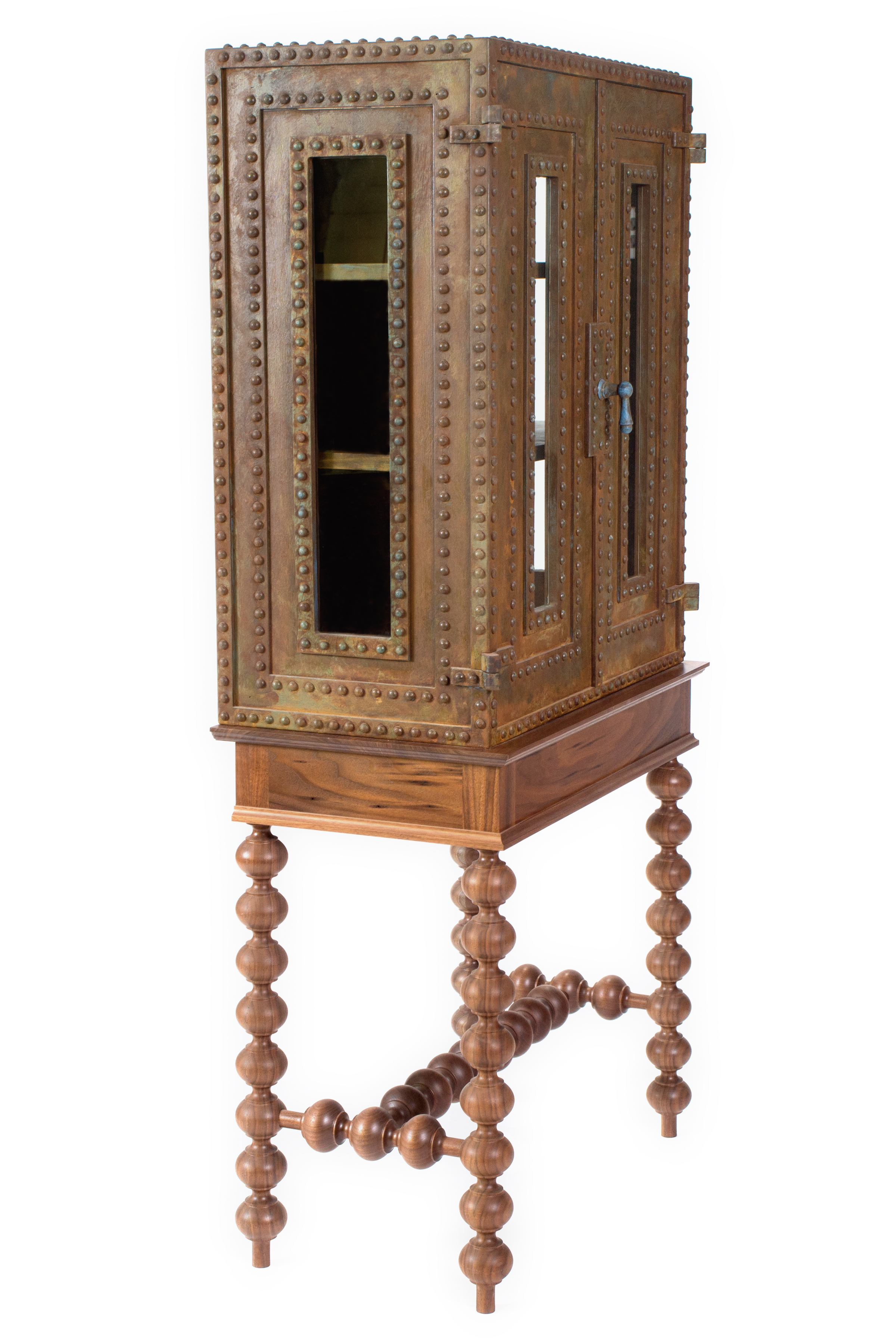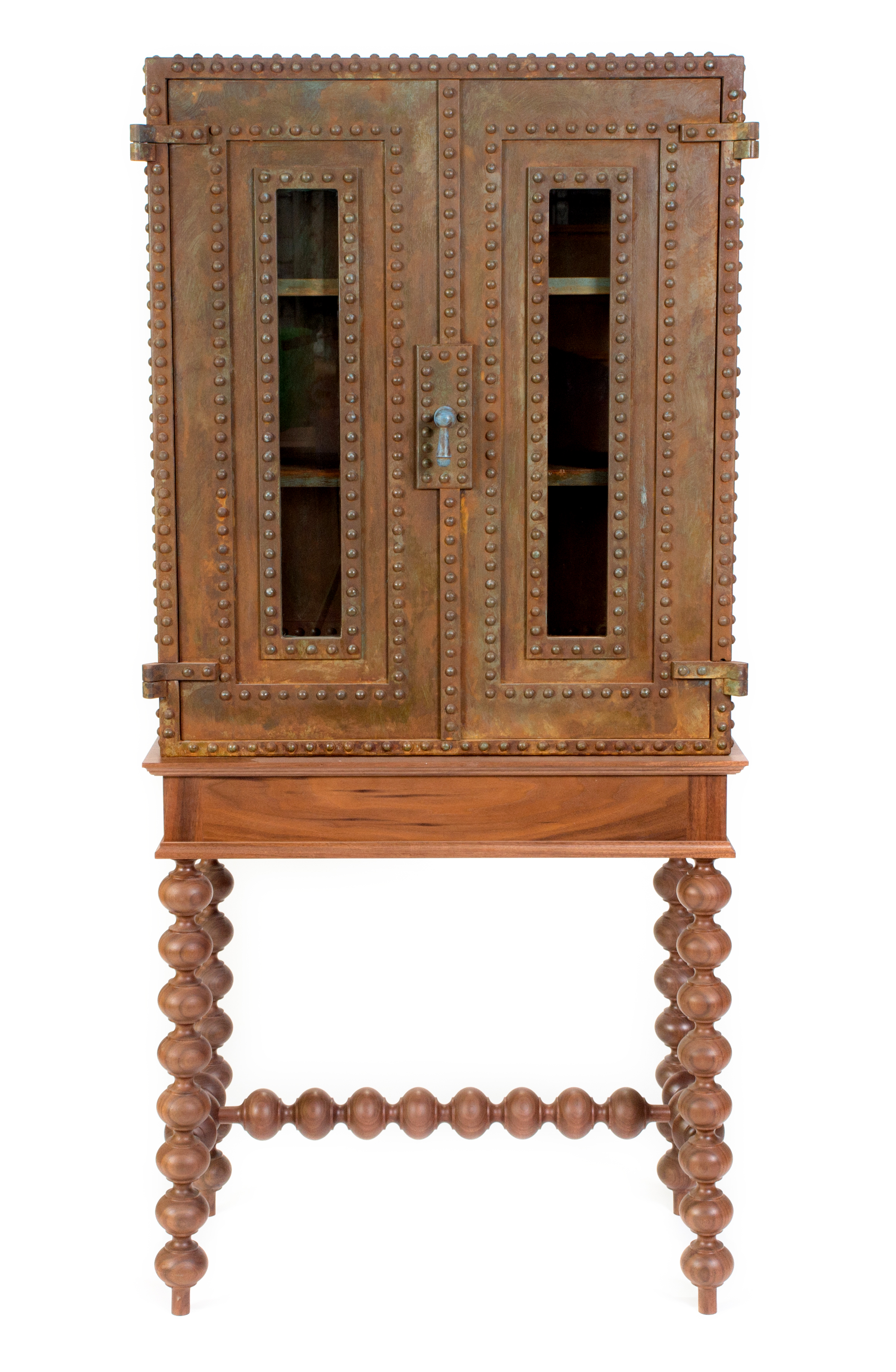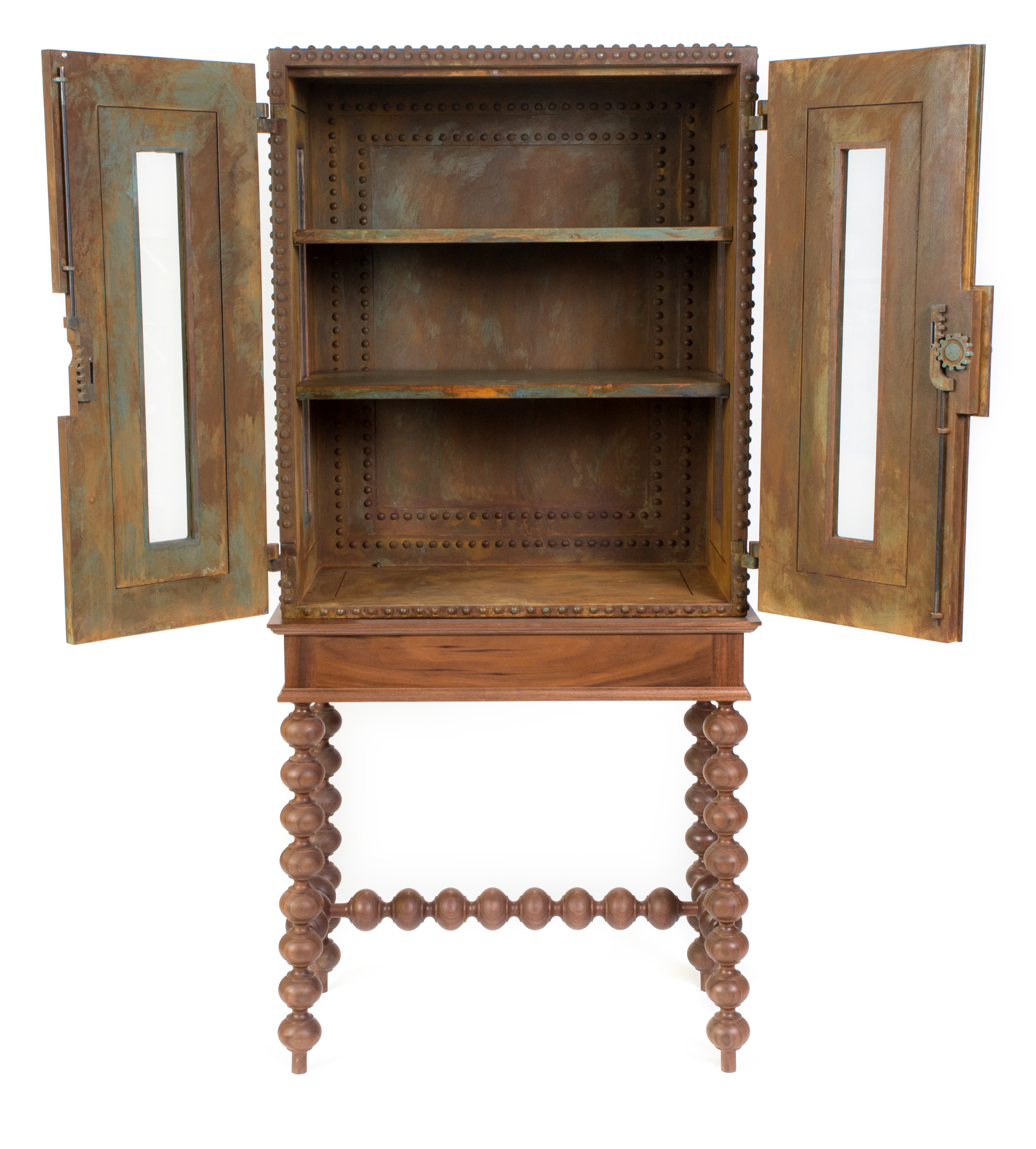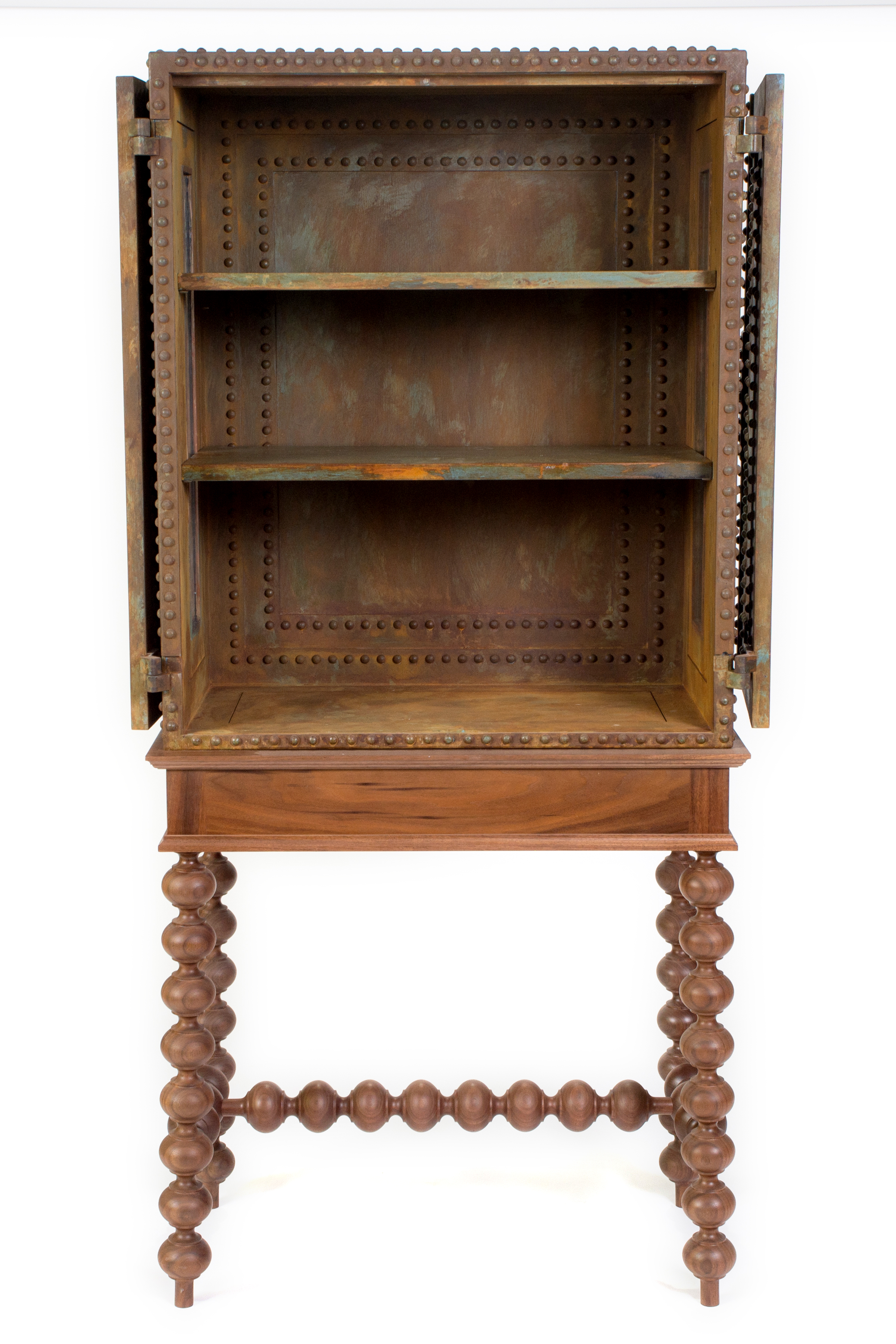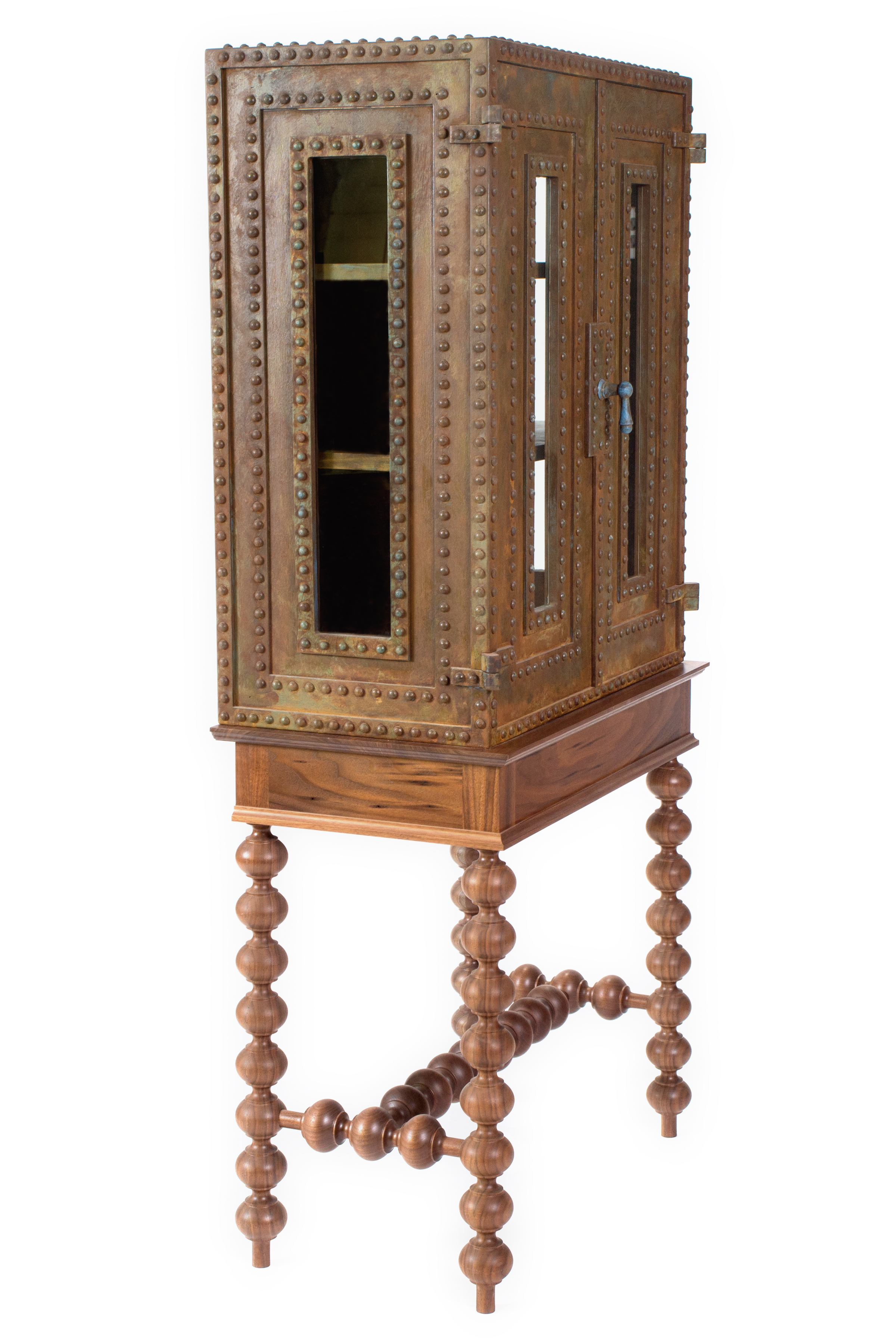 sold out
Lost at Sea SOLD
I picture this piece aboard a centuries old ship that went down in a storm. Found years later, this vault was rescued from the ocean floor. Being to heavy to move from place to place, the new owner set it on the first table he saw when he got home. Geared mechanism locks both doors with a turn of the handle.
The vault is crafted in white oak and finished to look like rusty steel.
Base is crafted in walnut.
30" wide x 18" deep x 72" high